Robust Enterprise Security and Access Management Critical to Embedded Analytics
With the ever-increasing adoption of Software as a Service (SaaS) applications, more robust security and access management have become paramount, especially for embedded data and analytics.
Here's why it's crucial:
Ever-evolving Cyber Threats: The rise in phishing, ransomware, and data breaches make securing enterprise SaaS applications more imperative than ever.
The Value of Data: Unauthorized access to financial data, customer info, or IP could spell disaster both financially and reputation-wise.
Compliance Complications: Regulatory failures in sectors like finance and healthcare come with heavy penalties.
Everywhere Access, Everywhere Risk: SaaS's ubiquity can be a double-edged sword without proper security.
Varied User Needs: Handling diverse enterprise hierarchies and roles calls for advanced access management.
Internal Threats: The danger isn't always external. Proper access management mitigates risks posed by internal stakeholders.
Unsanctioned SaaS: The shadow IT conundrum necessitates superior access management to monitor unofficial applications.
Deep Dive with Data: Detailed auditing and reporting is vital for compliance and understanding user behavior.
Integration Integrity: SaaS integrations with enterprise IT need their own layer of security.
How DataClarity Addresses These Challenges
In light of these multifaceted challenges, DataClarity steps in with its best-in-class user access management solutions, courtesy of the Unlimited Analytics platform. Tailored explicitly for ISVs, SaaS providers, consultancies, and IT teams that embed analytics, we guarantee secure and seamless access to crucial insights. With DataClarity's Access Manager, not only is user accessibility enhanced, but it's done so without compromising on top-tier security standards.
Elevated and Secure Authentication
DataClarity's advanced authentication system is both robust and versatile. Supporting a myriad of secure access protocols – including OAuth, SAML, LDAP, OpenID Connect, and Local Users – we ensure top-tier security across all embedded analytics environments.
Simplified Access with Single Sign-On (SSO)
Prioritizing user convenience, DataClarity delivers an uninterrupted Single Sign-On experience for embedded analytics applications. With our diverse and configurable SSO connectors, users can effortlessly bridge with multiple social and cloud platforms, streamlining access and interaction within the analytics environment.
Precision User, Role, and Group Management
For organizations embedding analytics, DataClarity offers refined control over user roles and groups. Leveraging granular Role-Based Access Control (RBAC), an intuitive management console, and versatile APIs, we ensure streamlined and cohesive access control within your SaaS applications.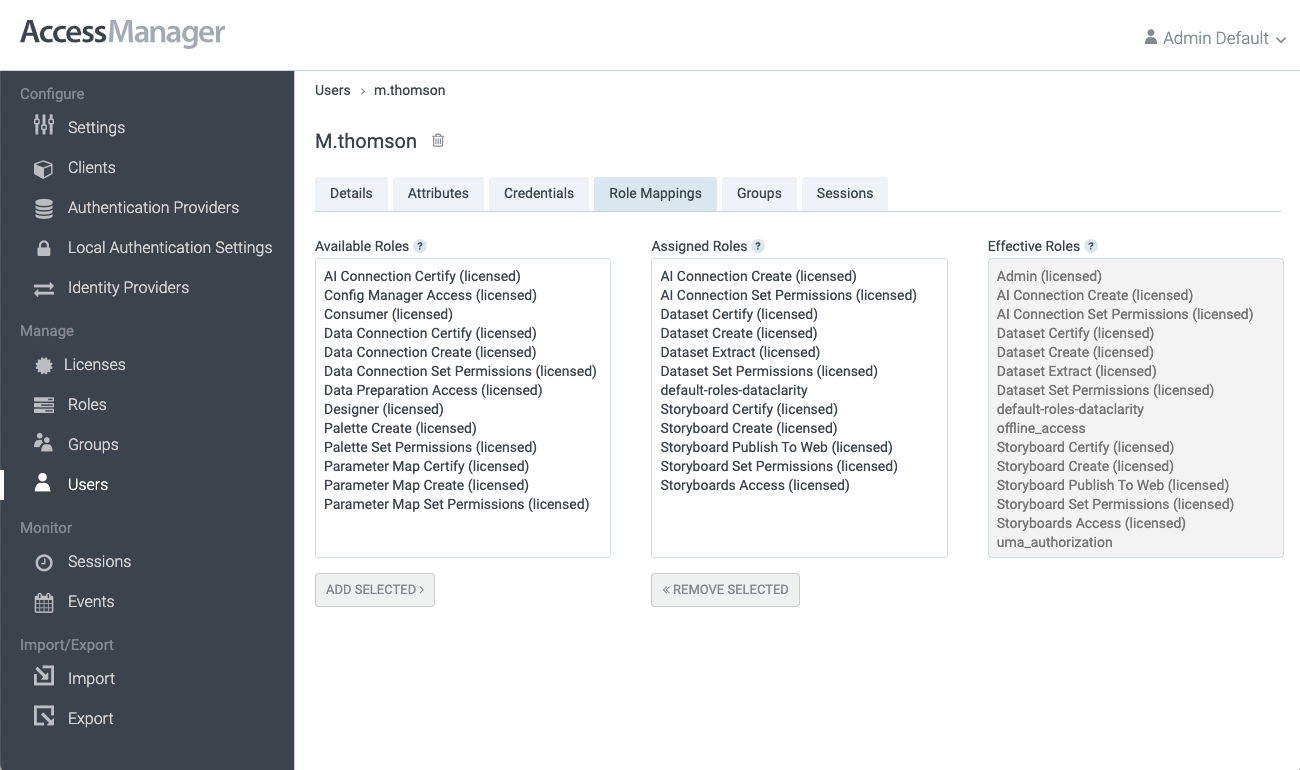 Optimized Multi-Tenancy for Analytics
DataClarity provides top-tier multi-tenancy solutions, specifically designed for embedded analytics. We empower organizations with secure, isolated, and tailor-made application environments, ensuring every tenant derives the utmost value from their analytics setup.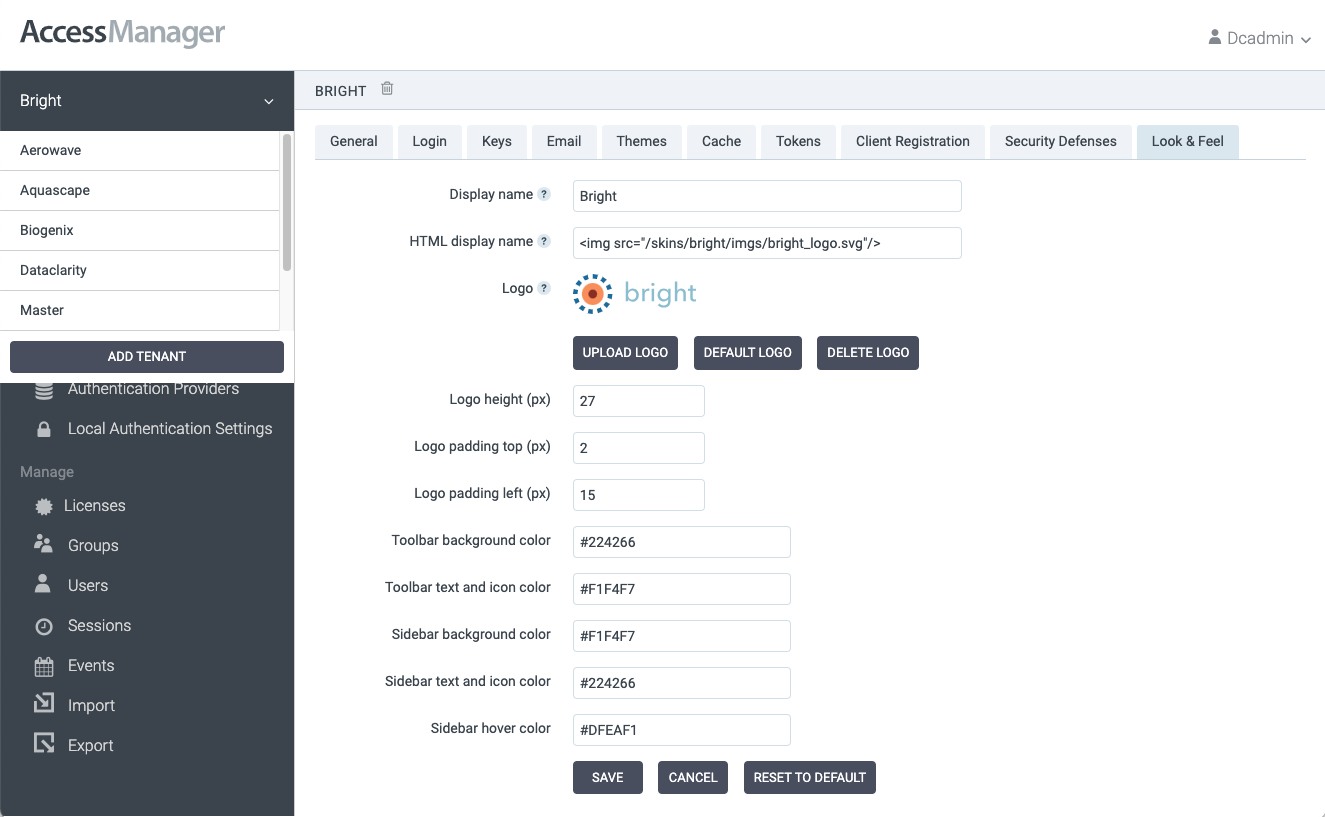 Seamless Brand Integration with White Labeling
With DataClarity's white labeling, embedded analytics seamlessly mirror the aesthetics of the primary application. This not only fosters user familiarity but also strengthens brand consistency – essential for the success of embedded analytics integrations.
Uncompromised Security and Compliance
At DataClarity, our security features encompass built-in protection against brute force attacks, automatically blocking IPs after a certain number of incorrect login attempts. We also provide robust Cross-Site Request Forgery (CSRF) protection for both authentication and admin interfaces.
Furthermore, our platform allows for the establishment of strict CORS (Cross-Origin Resource Sharing) policies to prevent unwanted cross-site interactions. Customers have the flexibility to implement various strong password policies to enhance security, and our system supports token revocation, a valuable feature in scenarios involving token compromises.
Empowered User Oversight and Accountability
With DataClarity, embedded analytics gain a boost in transparency and security. Our tools, from User Session Monitoring to Audit Trails, heighten oversight. Plus, our User Impersonation feature swiftly pinpoints and addresses issues, fortifying user trust in the analytics experience.
Adaptive Scalability and Peak Performance
Leveraging a sophisticated container-based architecture, DataClarity meets the dynamic scalability and performance needs of embedded analytics. We effortlessly cater to changing user demands, ensuring consistent, high-level performance across varied analytics access setups.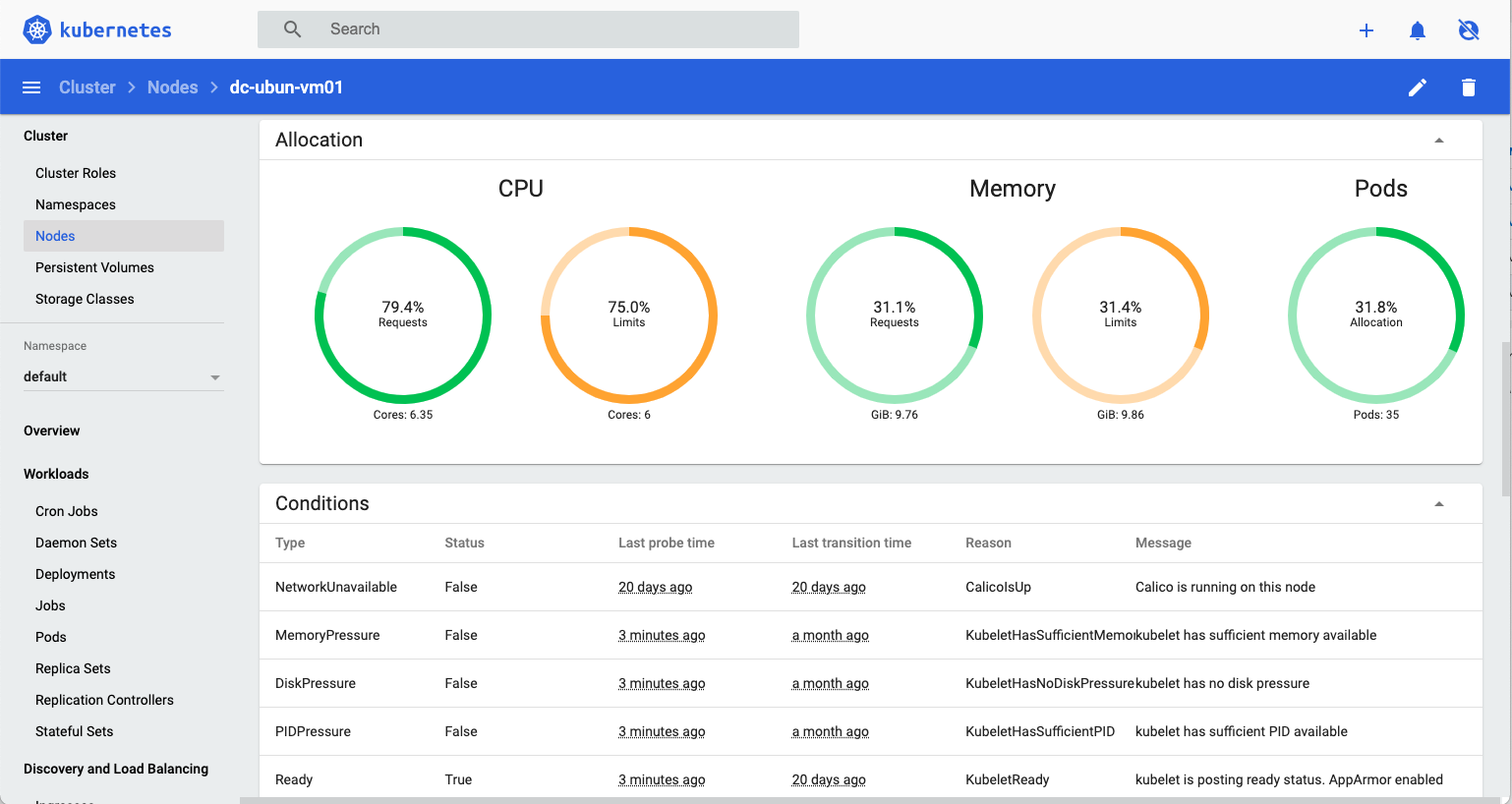 Redefining the Intersection of Security, Access, and Analytics
Embark on a transformative journey with DataClarity Unlimited Analytics. Witness the future of user access management that's both fluid and fortified. Elevate your organization by unlocking the profound capabilities of embedded analytics, where data security meets rigorous compliance. Navigate the intricate realms of analytics, assured and empowered.
Want to learn more?
You might also be interested in…