Highly-experienced certified technical and financial experts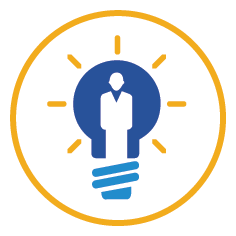 At DataClarity, we deliver best-of-breed consulting services to enable
organizations to achieve their performance management goals.
Why DataClarity Consulting Services?
We combine best practices with extensive business and financial expertise, technical skills, and consulting experience that translates into more value and less risk for your organization. From strategy and planning through execution, DataClarity can provide professional consulting services in a number of roles, phases, and disciplines and engage on literally any aspect of your Performance Management project.
Cognos Analytics Migration Service
Accelerate your business transformation with a tailored migration service to deploy on-premise, in the cloud, or in a hybrid model based on your use cases and requirements. Read more
Enterprise and Data Architecture
Helps your organization to improve decision-making, user adoption, and save time and costs while eliminating inefficient processes and optimizing data.
Business Intelligence Strategy, Planning, and Roadmapping
Including requirement gathering and definition, business analysis, data analysis, and solution roadmap development – Helps your organization to analyze, design, deploy, optimize, and maintain your Cognos solutions while simplifying BI environment that enables better decision-making and serves as an enterprise-scale foundation for performance management.
Business Intelligence Implementation
Helps your organization to align with overall corporate strategy and better use business intelligence in the context of your specific business demands. We offer you best-in class dashboards and portals, balanced scorecards, and reporting solutions designed to help you monitor, measure, and manage corporate performance.
Data Integration, Management, and Warehouse Implementation
Helps your organization to build powerful data integration, data warehouse, and data mart solutions for multiple industries and technologies. We offer comprehensive end-to-end solutions that enable your business users to assess, enhance, and optimize business performance and operations.
Enterprise Planning and Financial Consolidation
Provides your organization with planning solutions that helps you develop budgets and forecasts faster and more efficiently. We also offer financial consolidation solutions that support the complete closing, consolidation, and reporting process.
IBM Cognos Training and Mentoring
Enables your organization to improve technical knowledge with real-world Cognos education and leverage information to achieve business objectives and maximize performance.
Performance Tuning and Optimization
Helps your organization to properly tune and optimize your IBM Cognos solution while maintaining a high level of performance.
IBM Cognos Customization / Cognos SDK
Helps your organization to extend, customize, or imbed IBM Cognos into your existing web or application environment. We work with you to make the appropriate changes in order to improve the user's experience and deliver real business value and a high return on your investment.
Please complete the form below to request more information about our Consulting services
[[[["field20","contains","@gmail"],["field20","contains","@googlemail"],["field20","contains","@outlook"],["field20","contains","@yahoo"],["field20","contains","@aol"],["field20","contains","@aim"],["field20","contains","@yandex"],["field20","contains","@inbox"],["field20","contains","@protonmail"],["field20","contains","@zoho"],["field20","contains","@icloud"],["field20","contains","@mail"],["field20","contains","@gmx"],["field20","contains","@fastmail"],["field20","contains","@hush"],["field20","contains","@hotmail"]],[["hide_fields","field11"],["show_fields","field19"]],"or"]]
keyboard_arrow_leftPrevious
Nextkeyboard_arrow_right